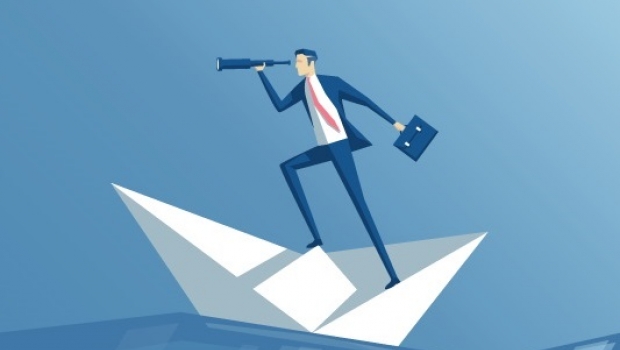 Barden & Accountancy Ireland launch the Accounting & Tax Career Guide 2017!
Ed Heffernan, Partner at Barden, introduces Career Guide 2017 which was published this morning in association with Accountancy Ireland.
"For decades, myself and the team at Barden have worked with accountants at all levels of their careers and with leaders looking to build best-in-class finance teams. We've walked the path with many; from graduate to recently qualified, from manager to director, from director to CFO. Their journeys have informed our insights, and their wisdom has enlightened our thinking.
Most people we meet are career aware, but few are career informed. Informed as to how organisational structures, positions on the supply chain, systems, context and a host of other elements will affect their journey. Informed on a route to market. Informed on the host of little things that can make a big difference in their future.
With the help of the inspiring team in Accountancy Ireland, we've attempted to capture some of these insights in this guide. Since the launch of our first guide last year, we've evolved our thinking and attempted to put a little science into the art of career development. We developed the Barden Career Model and a number of other lenses through which you can view and strategically plan your future.
The Career Guide isn't the exclusive domain of the accountant, however. It's for graduates, career advisors, hiring managers, recruitment consultants and HR teams. We hope this publication will kick-start a new way of thinking about professional careers. If we can begin to speak in a common language and look at accounting and tax careers through the same lens, we can start a different type of conversation; a conversation that might just lead to more informed decisions and ultimately, happier and more fulfilled lives."
Barden exists to make a difference in the lives of the people for whom we work – we just happen to work in accounting, finance and tax recruitment. That means we happen to work for you. We hope the content in this year's Career Guide will make a difference.
click here to download your copy of Accounting Career Guide 2017 today.
At Barden we invest our resources to bring you the very best insights on all things to do with your professional future. Got a topic you would like us to research? Got an insight you would like us to share with our audience? Drop us a note to hello@barden.ie and we will take it from there!