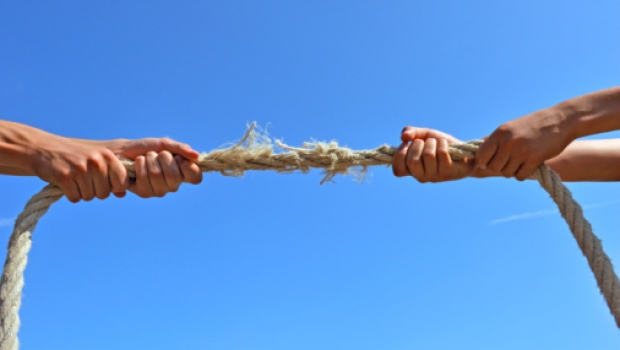 For Retention's sake: Letting Go and Other Common Leadership Challenges
As a finance leader, you know getting good people is tough. So when you've got them you want to keep them. This in its simplest form is why retention strategies are important – for finding workable ways to keep great talent within your organisation.
However, sometimes the concept behind retention strategies can become confused with a more general idealisation of 'any employee' retention. This can morph further into a focus on achieving generalised retention/low attrition rates, in turn feeding a series of inter-organisational and departmental wars on who has the best retention 'results'…
Yes, having people 'stay on your team' is an indicator that you're doing something right – that is for certain – but what is important to look at is whether your retention strategy is retaining the right people. Critically, are you retaining just as many low-performers as high-performers, and if so, what is this supposed strategy really doing for your team culture?
#1 Good retention does not equal a great business
You can have excellent retention strategies but not necessarily have a high-performing business. A common reason for business failure, in part, can be traced back to a lack of employee turnover. Not only are fresh ideas and fresh faces important for challenging the status quo, they are also crucial in propelling change – even if new faces don't create the idea for change, often they are an essential part of delivering it, not bound by the shackles of peer bonds, loyalty and institutionalised preferences.
#2 Ensure your retention strategies reward performance, not loyalty
Loyalty is an important characteristic for an employee, but it does not equal high performance. Strategies that favour length of service through weekends away, gifts and recognition may be confusing this delicate boundary between ensuring you look after your long-standing, value-adding employees over rewarding people who have just 'turned up' everyday for 10 years. So, what can you do to reward your long-standing, value-adding employees?
#3 Pay more, but in the right way
With an improving market clamouring for great talent, it's easy to lure someone from a role with much more money, even if money is not their main motivator. Looking at variable pay in the form of uncapped bonuses, or delivery/results-dependent bonuses is a favoured method to retain high-performing talent, whilst also maintaining consistent salary bands.
#4 Educational learning and development options
High-performers take great satisfaction from the process of learning and crave self-development. Offering developmental opportunities, providing educational part-sponsorship and allowing employees to balance work and study can have a dramatic effect on retention, whilst also up skilling your best talent. Low-performers generally are less likely to avail of these incentives.
#5 Become comfortable with letting go
Finally, accept that sometimes good people leave, for valid developmental opportunities. What is important, conversely, in any good retention strategy is creating an environment where development is not frowned upon and that if people leave for a good reason, i.e. a strong development opportunity, that this is applauded. After all, you've helped them get there, and showing your 'up and coming' talent that they too can develop, and move up the chain, will actually boost retention, not reduce it!
At Barden we invest our resources to bring you the very best insights on all things to do with your professional future. Got a topic you would like us to research? Got an insight you would like us to share with our audience? Drop us a note to hello@barden.ie and we will take it from there!