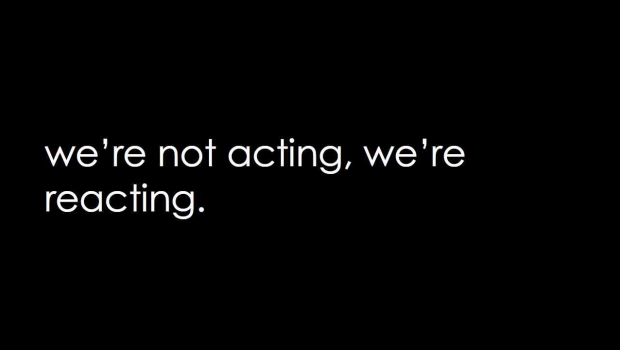 Right-ing Reward: Bonuses and Finance Team motivation
It's long been established that remuneration packages, while important, do not directly drive employee retention, and certainly don't always drive performance. It's also true that bonus structures, used to try and motivate people to achieve certain performance objectives, don't always deliver the results you expect.
Steven Kerr's seminal article on performance management, demonstrates a number of common management reward "follies". In simple terms, he argues that relating bonuses to fixed objectives, creates an environment that "achieves goals", but never sets challenging stretch targets, actually unknowingly rewarding the behaviours that these businesses are trying to transform.
It's an interesting point, and common sense when you look at it in context. If you set in place a system where to receive a bonus, all you need to do is "meet" set KPIs, you're limiting not only performance, but creating an environment where people fixate on certain objectives over all others as a way of achieving a periodic boost in pay.
To help you consider if your structure falls into this category, I've listed a few points to consider.
Define, clearly what results, or outcomes, you desire.
Start with your end-goal. As a finance leader, what are you trying to drive? Perhaps it's a commitment to quality in financial data, or the establishment of a continuous improvement environment to identify risks early on? Or maybe, it's about leading the creation of an integrated business partnering structure to improve opex performance throughout the business?
The trick to creating a reward framework that enhances team performance is to reward the behaviours that will achieve these outcomes. Define the above clearly, as your starting point.
Work backwards to define visible and non-visible behaviours you wish to encourage.
This is where most performance management and reward frameworks unravel. Consider your current bonus structure: what behaviours does it reward? Unfortunately, most of the time, the factors that will decide whether someone gets a bonus in finance will likely revolve around KPIs including timely delivery, accuracy, job "completion", and as Kerr illustrates, "making the numbers".
What is there to reward someone who thinks outside the box, and outside of his or her role remit, to suggest a paperless solution for invoice reconciliation? Or to reward an accountant who doesn't just deliver the monthly management pack on time, but actually proactively develops a way to close the period from 5 to 4 days? These are behaviours you want to encourage, but may not be doing so right now.
Establish your reward framework, and aligned performance matrix to recognise those key behaviours.
In a traditional performance framework, an objective for the above hypothetical Accounts Assistant might be to make sure all their invoices are reconciled on time for the monthly close process and that all discrepancies are investigated. If they achieve this, along with their other objectives (probably also based on time and job completion) as part of their reward restructure, they will likely receive a performance bonus.
It's fair to say that the Accounts Assistant probably wouldn't proactively suggest an improvement initiative without prompt, as their aligned reward and performance framework doesn't encourage it. Likewise, motivating your Accountant to complete the monthly close on time is certainly useful, but if you're really looking to increase productivity, then you need someone to pro-actively spot and deliver change. If continuous improvement is what you are driving, a solution could be to establish a reward structure that recognises proactive activity, targeting people on leading 2-3 mini-projects per year.
Ultimately, bonuses are not the only way to drive team performance. Far from it, there are a myriad of other factors, many of which we've already considered as part of #learningcurve. But certainly, understanding how to utilise your reward system to cultivate the behaviours you really want to see is a key part to enhancing team performance, not only in the short term, but also for long-term success.
If you'd like to read more, I suggest you take a look at Steven Kerr's classic article, "On the Folly of Rewarding A, While Hoping for B" …a must read for anyone interested in people and performance.
At Barden we invest our resources to bring you the very best insights on all things to do with your professional future. Got a topic you would like us to research? Got an insight you would like us to share with our audience? Drop us a note to hello@barden.ie and we will take it from there!