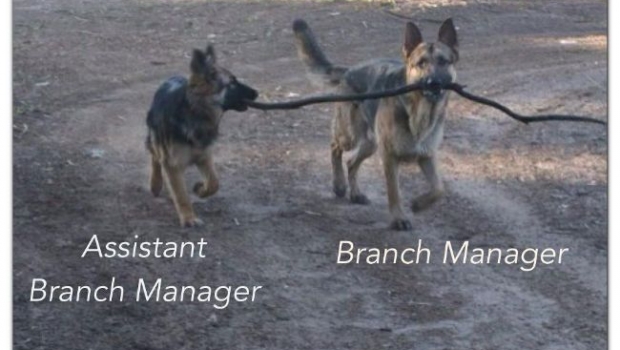 Under-investing in your aspiring managers WILL harm your finance teams future.
I think we're all in agreement that new, or junior managers, require all the training they can get, in order to succeed.
It might surprise you to know then, that businesses actually spend more money on developing their senior leaders than they do their junior leadership ranks. In "Why Do We Spend So Much Developing Senior Leaders and So Little Training New Managers", Lipman spends some time assessing this paradox, arguing that there are a number of factors that influence this imbalance.
Why is this?
#1 'Management' is often seen as distinct from 'leadership'
There is a plethora of articles on the perceived differences between 'management' and 'leadership' and the importance of capability building in both areas – but they all essentially boil down to that fact that 'leadership', exhibited by the most successful, top ranking executives in a business is viewed as a quasi-magical competency set that executive teams must develop, whereas 'management' is seen as a necessary, but not so attractive, lower ranking priority. As a junior manager, it is likely that any training plan will centre around 'management' training first, as a lower L&D priority, with 'leadership' training being held back and an investment available allocated to higher-ranking executives.
#2 As businesses fluctuate, we rely on our executive teams to drive performance
Driven by the need to meet commercial objectives, businesses often invest in L&D for senior executive teams just before, during, or following, periods of change and/or crisis. As Lipman argues, what often compounds this situation is that the people with control of the L&D and training budgets may sit closer to the top of the executive food chain, and can be more focused on high-level strategic priorities rather than the operational, or junior 'management', detail of the business.
Why is this potentially harmful?
#1 As businesses grow, leadership competency at lower ranks becomes increasingly more important
If you've worked in a small business, you will understand the challenges of developing 'leaders' from the ground up. Becoming a 'leader' is not intuitive, it is something that is learnt over time, and requires significant investment in L&D as well as on-the-job experience. If we only train our upcoming leaders to be 'managers', we risk potential failure in their transition to leadership, which in the case of a growing company that needs to build its leadership capabilities quickly, can present a major inhibitor.
#2 The best laid succession plans will not work without continuous leadership training
As a leader, you may have highlighted your successor, and depending on how senior you are, potentially their successor too. A major element of succession planning success rests on building the capabilities of that successor, prior to succession, to ensure a seamless transition. Talent, or potential, for a successor is not enough for them to succeed; investment into a structured plan of training and development is essential.
#3 You risk losing your future leadership team to a company offering training investment
As a last point, we've all been there – new managers are ambitious, keen to prove themselves and hungry to learn. Setting someone up as a new manager is all well and good, but if you don't provide them the support they need, there is a real risk that the individual, fearful of not having the support they need and at risk of failure, may start looking to other companies that provide structured training investment. Likewise, if training is seen as the 'basics' and they can't see a future L&D plan, there is a real risk you could lose what is now tipping on the edge of high potential, to your competitors.
Above all, recognising the potential imbalance between levels of training investment at different levels of a business may help to explain why 'leadership' is still such a sought after quality in executives. If managers are not invested in, it is no surprise that the pool of sought after 'leaders' is small. Considering earlier investment in your management team may change this for your business, while also realising knock on benefits such as improved talent attraction and higher levels of staff retention.
At Barden we invest our resources to bring you the very best insights on all things to do with your professional future. Got a topic you would like us to research? Got an insight you would like us to share with our audience? Drop us a note to hello@barden.ie and we will take it from there!