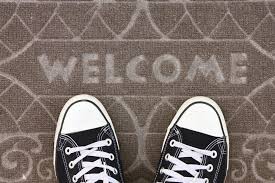 If you're an accountant there has never been a better time to come home.......
Are you a finance, accounting or tax professional thinking of moving home? Barden are here to help…..
Accommodation, taxes, red tape and rising costs, never mind the emotional adjustment, have all been cited as the challenges for emigrants returning home to Ireland in 2018. Thankfully the employment market, whilst remains a challenge in certain areas, has been kind to those within the finance, accounting & tax space.
The team at Barden are delighted to be in a position to support you in this huge career and (let's face it) life decision, on returning to Ireland. We are here with you to plan a route to market and can provide support before you even land back in sunny Ireland (well ok, rainy Ireland!)
---
Market Trends
Putting aside the broader macro-economic factors affecting the market (Brexit, US reforms, euro zone issues, election related upheavals etc) let's talk specifics in terms of some of the trends occurring in the jobs market for finance, accounting and tax professionals over the last little while…
Benefitting from both FDI and domestic lead investment there was a

surge in terms of the volume and nature of roles

available in Ireland in 2017 – this trend has continued into  2018.
Many of the biggest companies in the world run parts of their European business out of Ireland. Central to their success is their ability to build truly

world class finance teams.

An increase in the formation of multinational Finance Hubs in Ireland, based primarily in Dublin and Cork

Continued growth

within the Irish plcs and larger indigenous businesses expanding overseas, resulting in a demand for accountants and tax specialists to support the growth
Automation and artificial intelligence have become a regular taking point within the finance community, transforming many finance functions and fortunately creating

new opportunities for highly skilled finance professionals

The practice landscape has changed significantly as many

firms are evolving

from traditional service offerings to broader consulting, transactional services, corporate finance and outsourcing services
Depending on how long you've been out of the country, salaries have been increasing modestly however with

m

o

re of a focus on overall benefits – extrinsic and intrinsic.
The way we work has changed and

flexible features

such as working from home have become a more prominent feature of a company's offering when attracting candidates
---
Barden Insights 
To give some more context and an idea of what to expect, our managing partners in Dublin & Cork, Elaine Brady and Jonathan Olden had this to say;
"Over the coming months we are investing heavily in Barden Dublin to make sure we are ready to meet the demands of the market", says Elaine. "Part of that strategy is to engage with finance, accounting and tax professionals currently working or travelling abroad and to help manage their transition home. The newly qualified sector and up to 5 yrs. pqe in particular are expected to have a number of opportunities to choose from, in particular across financial services, pharma, tech, life sciences, FMCG and professional services"
"2018 has started big for finance professionals in Cork.  In Barden we are already aware of at least 60-70 newly created finance roles that are coming on track over the next few months. Some of these roles will be driven by the expansion of existing Finance Hubs, some by new market entrants and some by some great Irish businesses that call Cork home" says Jonathan
---
How can Barden help you?  If you are interested in moving home, then please get in touch. We can provide market insights relevant to your background, help you prepare your CV and take advantage of your international experience and of course we can discuss open opportunities with you.
We will have opportunities across a host of areas and levels including: Finance Directors, Financial Controllers, Finance Managers, Financial Accountants, Commercial Analysts, Tax Professionals, Corporate Finance Specialists, Audit, Internal Audit and Transactional Service Professionals (AP/AR/Payroll and similar)
Salaries will be competitive, career opportunities unrivalled and the quality of life…well, that's just second to none.
Want to learn more? Drop Barden an email on dublin@barden.ie or cork@barden.ie and we will take it from there.
At Barden we invest our resources to bring you the very best insights on all things to do with your professional future. Got a topic you would like us to research? Got an insight you would like us to share with our audience? Drop us a note to hello@barden.ie and we will take it from there!