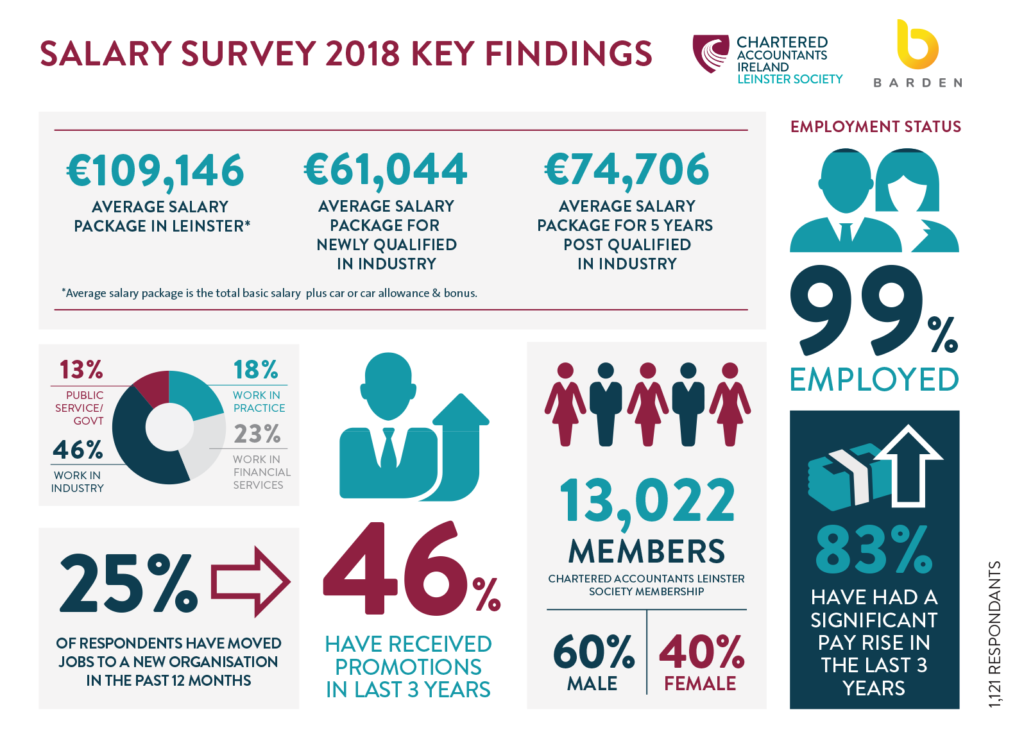 Big Data meets Salaries meets Accountants; by Chartered Accountants Leinster Soc & Barden
This morning we were #proud to have launched the 2018 Salary Survey in partnership with the Leinster Society of Chartered Accountants.  Over the coming months we will be sharing both the data and insights on the data, but wanted to make sure you got the headlines as they happen: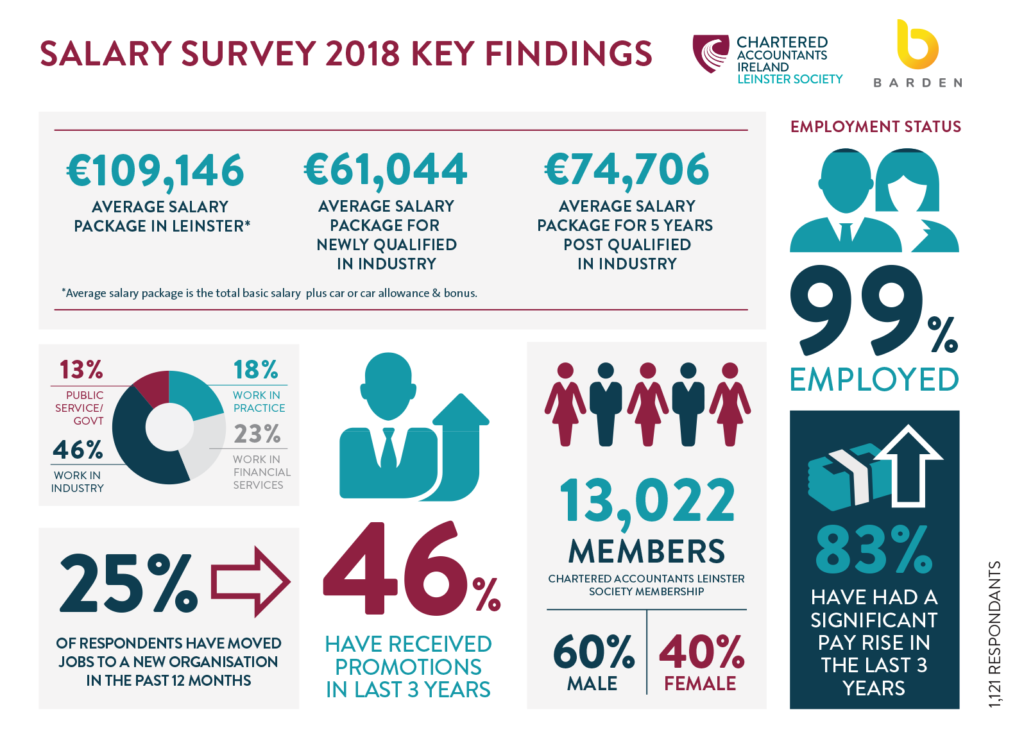 If, like us, you love the data, then go ahead and download your free digital copy of the 2018 report here>>>
Enjoy!
At Barden we invest our resources to bring you the very best insights on all things to do with your professional future. Got a topic you would like us to research? Got an insight you would like us to share with our audience? Drop us a note to hello@barden.ie and we will take it from there!