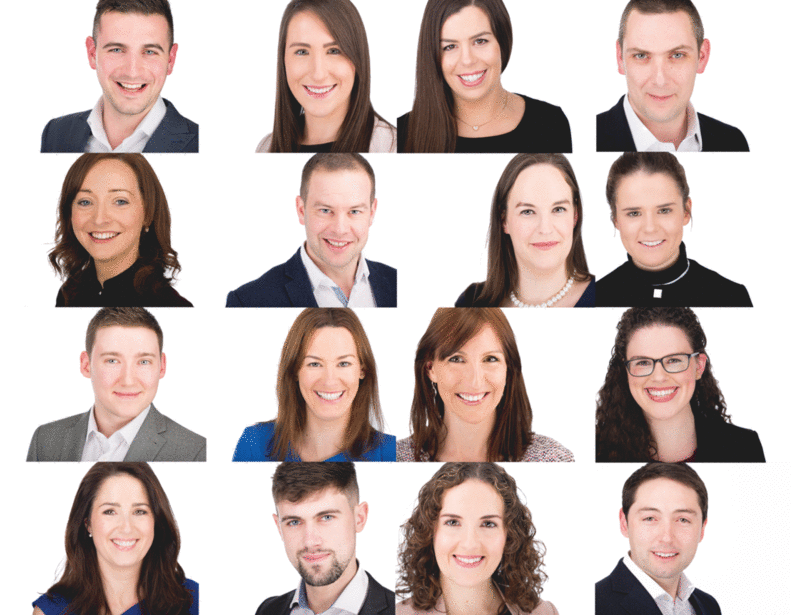 This is that job you always thought about but never acted on. Now's your time....
Hi.  We're Barden.  We're experts in accounting, finance and tax recruitment.  We're entrepreneur led and Irish owned, with offices in Dublin and Cork….and we're just getting started!   Over the next 3 months we're going to be hiring 4x qualified professionals (accounting/tax/legal/similar) into our teams in Dublin and Cork.  We'd like one of them to be you.
What do we actually do?  We help companies in Ireland build amazing finance teams. We're not just about jobs though.  We're about helping people realise their potential. Simple.
"The majority of our team in Barden are qualified professionals, just like you.  People that trained in practice (accounting/tax/legal/other) but just needed something more.  We're not like a regular recruitment company.  We're advisory first.  In Barden there are no cold calls, no KPI's and no sales.  Just a group of smart, energetic people that want to make a difference" – Elaine Brady Managing Partner, Barden | Dublin
Working with Barden… 
For the first few months with Barden you'll work closely with a mentor – a qualified professional just like you, that will help you learn the ropes.
Once you're comfortable you will get the chance to spend your day helping people to realise their ambitions.
You'll get to work inside some of Ireland's top companies and you'll help build amazing teams.
You'll get the chance to be yourself and put your qualifications and training to use in an incredibly fulfilling way.
…..One thing we'll guarantee is that no two days will ever, ever be the same.  Sound interesting?
"I trained as a solicitor but it just never really excited me.  In recruitment I found a sense of purpose – it enabled me to spend my time with people in a positive way and to work in a really meaningful way with the top companies in Ireland."  Jonathan Olden Managing Partner | Barden Cork
Are you that person that always got involved?  Involved in things like student societies, graduate training in your firm or in charities or sports clubs?
Did you always enjoy looking over the lap top rather than into the lap top?  Being energised by people rather than just the work itself?
Are you smart, curious and passionate?  Feeling, perhaps, like your current track will not enable you to realise your true potential.
Are you interested in using your time to make a difference in people's lives?
If you are get in touch with Ed Heffernan (edheffernan@barden.ie) in Barden today and Ed will take it from there…
At Barden we invest our resources to bring you the very best insights on all things to do with your professional future. Got a topic you would like us to research? Got an insight you would like us to share with our audience? Drop us a note to hello@barden.ie and we will take it from there!