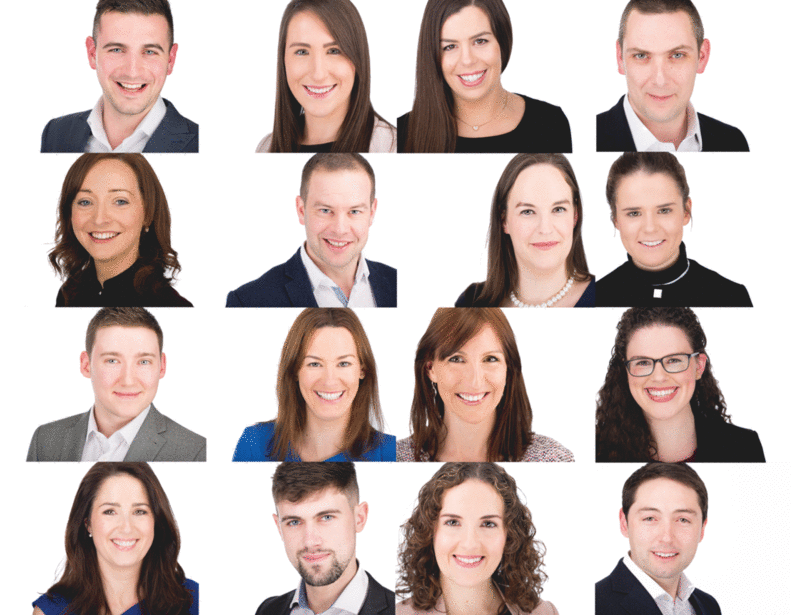 The faces of Barden tell our story....we'd like your help writing our next chapter
We're Barden. We're entrepreneur led and Irish owned, with offices in Dublin and Cork.   We're just getting started and would like your help in writing our next chapter.
What do we actually do?  We help companies in Ireland build amazing teams. We're not just about jobs though.  We're about helping people realize their potential. Simple.
What do we do differently in Barden?  Everything.  We think, act and work differently to many companies in the recruitment profession.  Don't take our word for it though – take a sneak peak at the recent article about Barden in Accountancy Ireland.
What's life like in Barden?  Working with Barden you'll be involved in stuff that's just leagues apart from the work you'll do anywhere else.  Every day you will get to make a difference and every day you will enjoy a unique blend of activities including:
Working with one of the most experienced recruitment teams in Ireland – helping them and learning with them as you go.
Support the identification and engagement of top talent for Ireland's greatest finance teams
Get involved in everything from supporting start up projects to advising some of Ireland's most successful companies.
Work with the founders of Barden and support them in a whole host of initiatives across operations, HR, data and marketing.
…..No two days will ever, ever be the same.  Sound interesting?
Are you smart, curious and energetic?
Do you want to do so something that can make a real difference in people's lives?
Are you determined, hardworking and just a little bit courageous?
….if you are then Barden might be somewhere you should call home.
Why join Barden now? We have big, big plans for 2018, but we can't get there without exceptional people by our side.  If you have an interest in building your career in recruitment, be you an experienced recruiter OR a professional looking for something different, we have opportunities across nearly all levels in both Dublin and Cork.
If you want to be a part of something different, contact Ed Heffernan (edheffernan@barden.ie OR 0862098701) and Ed will take it from there….
At Barden we invest our resources to bring you the very best insights on all things to do with your professional future. Got a topic you would like us to research? Got an insight you would like us to share with our audience? Drop us a note to hello@barden.ie and we will take it from there!