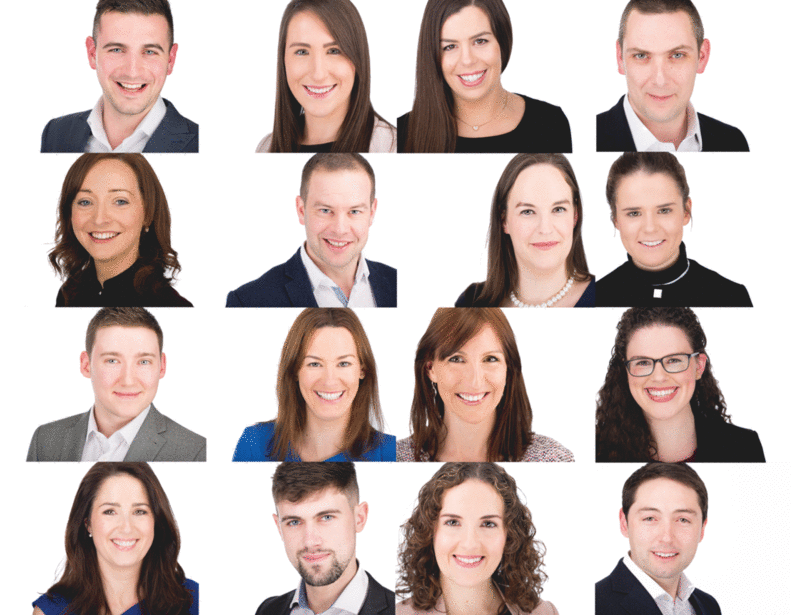 The faces of Barden tell our story....we'd like two talented graduates to help us write our next chapter.
Hi. We're Barden.  We're experts in accounting, finance and tax recruitment. We're entrepreneur led and Irish owned, with offices in Dublin and Cork….and we're just getting started!
What do we actually do? We help companies in Ireland build amazing teams. We're not just about jobs though. We're about helping people realize their potential. Simple.
Learning with Barden
Right now we're looking to invite 2 talented graduates into our teams in Dublin and Cork.  On our graduate programme you'll be involved in stuff that's just leagues apart from the work you'll do anywhere else.   On our 2 year training program you will:
Work with experienced consultants across a variety of specialist areas – helping them and learning from them as you go
Support the identification and engagement of top talent for Ireland's greatest teams (screening applications, meeting people, advising people, helping people as a whole lot more)
Get involved is everything from supporting start up projects to advising some of Ireland's most successful companies
Work with the founders of Barden and support them in a whole host of initiatives across operations, HR, data and marketing.
…..No two days will ever, ever be the same.  Sound interesting?
Are you a recent graduate?
Are you smart, curious and energetic?
Do you want to do so something that can make a real difference in people's lives?
Are you determined, hardworking and just a little bit courageous?
If you are get in touch with Barden today and our team will take it from there……For Dublin contact Kate Flanagan (kflanagan@barden.ie) | For Cork contact Aideen Murphy (amurphy@barden.ie)
At Barden we invest our resources to bring you the very best insights on all things to do with your professional future. Got a topic you would like us to research? Got an insight you would like us to share with our audience? Drop us a note to hello@barden.ie and we will take it from there!