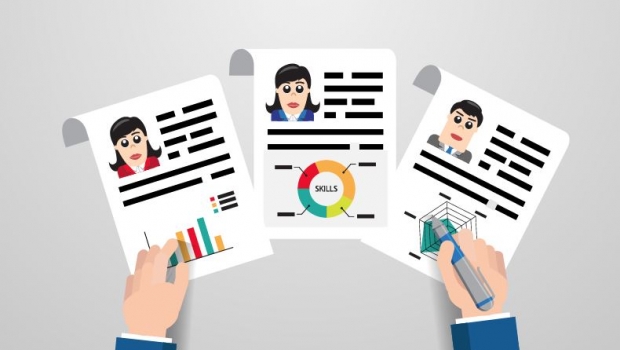 Interview tips…by Accountancy Ireland & Barden (Career Guide 2017)
Here are some tips for interviewers and interviewees alike.
For the interviewer
It's getting very competitive out there. Remember that the people you're interviewing will likely have other options on the go.
Employer brand and an interesting role/culture are all great, but ultimately it's your personal brand that will make the difference. People work with people, not companies.
Remember that interviews are not "normal" situations. It's your responsibly to make the person you're meeting feel at ease and get the most out of your time together. Try using a person's hobbies or interests as an ice-breaker.
Explain the format of the interview and while you sometimes need to ask the hard questions, do so in a way that avoids confrontation and allows for the best, most honest response. This will allow you to see the candidate's full potential.
Try to understand the person and not just the experience. Attitude can't be taught; technical skills can.
Manage expectations about feedback and if you set an expectation (such as "we'll be back to you tomorrow"), stick to it. Nothing damages a personal and employer brand more in the interview process than mismatched expectations. If in doubt, it's better to pleasantly surprise than to marginally disappoint when it comes to setting expectations on turnaround time for feedback or a decision.
Don't leave people behind. After a first interview, it can be very easy to move on with your shortlist and forget about giving feedback to the people that have been unsuccessful. You never know who they know, so protect your personal and employer brand by running a tight process.
Be in a position to turn around offers and contracts in a timely manner. "Time kills all deals" is a real truth in recruitment.
For the interviewee
Know what the company does but, most importantly, know why it does what it does. What problem does it solve for its customers? What is its brand message? What does it convey to you as an outside observer? The more you know beyond the job description and generic company information, the more you'll stand out.
Get detail from your point of contact on context (for example, the percentage split of duties, team structure, systems and organisational structure) and use these insights to "dial up" and "dial down" your relevant experience.
Get to the point. When prompted "Tell me about yourself", don't spend the next 20 minutes talking about what you did on your internship 10 years ago (unless you're a graduate, of course). Give a little context to your back-story, but keep the real detail for things that will be of interest to the people you're meeting. While you need to give detail on context, don't get too granular. Allow the people you're meeting to ask for more detail on the areas that interest them.
If there are more than two interviewers, balance your eye contact between both, regardless of who asks the question. On eye contact, anything more than 70% is a bit too intense.
Bring as little as possible with you. Jackets or big bags, for example, can be left at reception so you're free from distraction.
A firm handshake, eye contact and a smile make for a great first impression.
In the first couple of minutes, take a little responsibility for carrying the conversation – a few pleasantries about the office or the location can help break the ice and establish rapport.
Remember, the people you're meeting are not necessarily professional interviewers and will, most likely, be hoping to make an impression on you. They're generally not there to interrogate you.
It's normal to be a little nervous – embrace it.
Asking good questions at the end of the meeting is the very best way to engage your audience and get them talking about their company and their role. Try to get under the bonnet of the business and role within the company.
Have fun and enjoy the experience. If you get the job, you're going to be spending a lot of time with these people, so get to know them a little as this will help you make an informed decision.
Never sit down in reception. If you're standing, you'll meet your host as an equal and avoid a "false start" whereby you stand up to greet the wrong person!
Click here to download your copy of Accounting Career Guide 2017 today
At Barden we invest our resources to bring you the very best insights on all things to do with your professional future. Got a topic you would like us to research? Got an insight you would like us to share with our audience? Drop us a note to hello@barden.ie and we will take it from there!