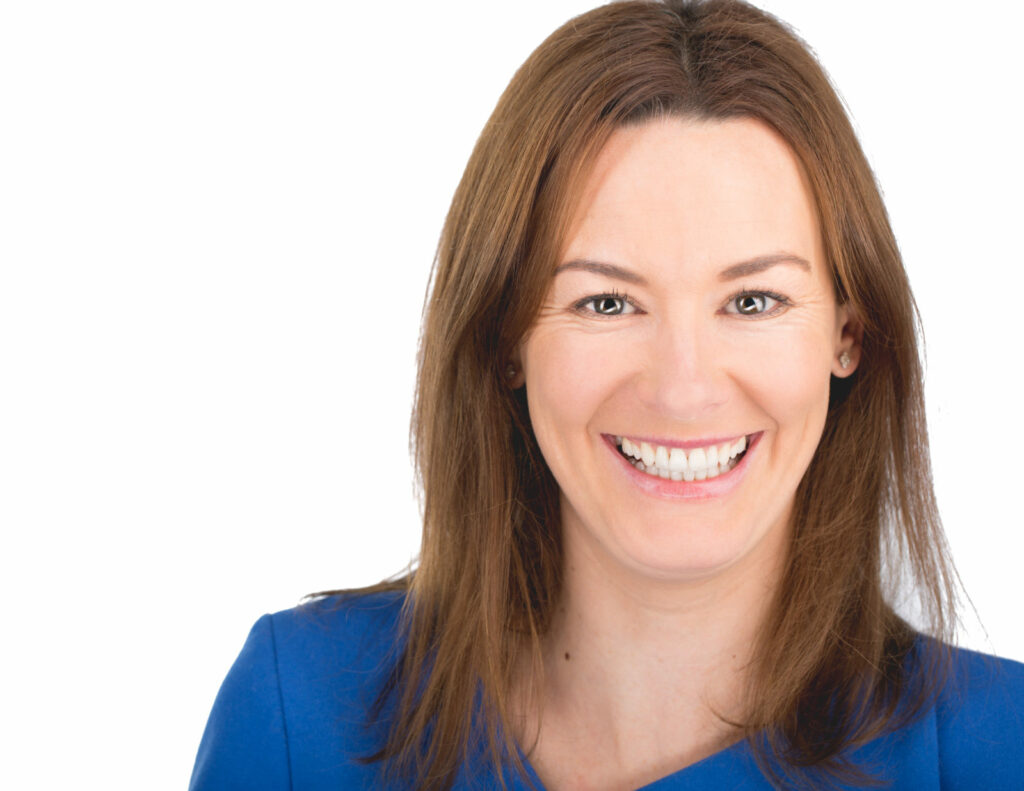 Meeting the Barden Team...Kate Flanagan
Kate Flanagan is a Partner with Barden Dublin and an expert in tax and treasury careers. She is an AITA Chartered Tax Consultant (AITI CTA) and throughout her career has worked in the Big 4 firms and industry, both national and internationally.
In Barden Kate has also taken on the role as people partner, firmly believing that "the success of Barden depends on our people and our team is all we are." She's also responsible for the growth of Barden by attracting exceptional talent into the business.
We recently caught up with Kate to find out a little bit more about her…
Where are you from?
How long do you have?! Born in Dublin, my early childhood days were spent in Trim, Co Meath and my later child hood and teen years in Ferrybank, Waterford.  Thankfully my family decided to settle here for good.
Where did you study?
I completed a Bachelor of Business & Law Degree in UCD and went on to PwC to complete my professional qualification in tax (AITI CTA).
What did you enjoy most about your time studying?
To be honest I didn't really enjoy my study days. I loved the friends I made along the way but unfortunately, I choose the wrong profession for me and hence never enjoyed the studying part!
How old were you when you had your first paying job?
My first real paying job was in the cash desk in the arcades in Tramore when I was 14.  I got paid £10 a day and worked 7 days a week. Looking back, it was definitely child labour but I didn't care! I remember loving the independence gained from getting out and having responsibility and then getting paid for working hard but ultimately having fun!
Where did you work before joining Barden?
I started my career within PwC as a tax trainee and spent almost 7 years working in tax including a couple of years in London &  Sydney. I joined a recruitment agency when I moved home from Oz in 2010 – the height of the recession.
Tax was never for me long term and this was the opportunity I had been waiting for. Friends and family thought I was absolutely crazy leaving a steady job for an unpredictable industry ,and at a time when there were no jobs. But my gut was telling me I could be good at this recruitment thing and 10 years on, I know my gut was right!
Is there an achievement or contribution that you are most proud of?
Hands down, building a successful personal brand in the tax market. I set out to be the go-to person for tax professionals to trust their careers with and I feel I have achieved that.
What made you decide to move into the world of recruitment?
As above, I knew there was something else out there that would play to my strengths.  I know I'm smart but probably not smart enough to be in tax! My biggest strength is my emotional intelligence and having a good instinct on people so recruitment sounded like a great fit.
Why did you choose to work with Barden?
I remember the moment I decided I wanted to work in Barden – I came across a career guide they had just published for qualified accountants, a guide dedicated to providing the best advice to newly qualified accountants on their career.
It wasn't about jobs or how Barden could help them, it was an unbiased, factual guide which if I had gotten a copy of when I was in training, I wouldn't have made half the mistakes I did.
My way of working has always been consultative and I never believed that recruitment is just a sales job – we're dealing with people and their careers, not selling them something, so doing the right thing for the person should always be first and foremast. I felt my values perfectly aligned with Barden values and was excited to be part of growing the business.  Plus as I had worked previously with the founding partners – Ed and Elaine, I knew I could trust what they were saying.
What's the best thing about working here?
Hands down the people, it's the most used answer but it really is. The calibre of professionals we have on the team and the genuine caring environment we have fostered over the last 5 years, makes it a special and unique place to work. We're not bad at the social events either!
What was most surprising to you about Barden?
The level of autonomy we give to people to allow them the space to essentially run their own business. It's refreshing but to be honest not for everyone, sometimes a highly KPI driven organisation can be a better fit for people.  But I guess that's why we're selective on who works here.
What three words best describe you?
Grounded, Independent, Generous
Have you a favourite saying or quote?
80% of success is about showing up. I came across that quote when I was going through a tough time in my personal life, and when I felt like just giving up. As you get older, you realise life isn't fair but it's still good! If you can get up out of the bed, get dressed and get into work with a smile when you're feeling at your lowest, then you've been successful. Everything else will follow.
Glass half full or half empty?
Definitely half empty! But only because I'm a worrier, not because I'm a negative person.  I worry that there won't be a glass, never mind anything in it!!
What's your favourite song
'Dancing in the Dark' by Bruce Springsteen – so many happy memories of this song – backpacking days in my 20s , dancing at a Bruce Springsteen concert in Nowlan Park, Kilkenny, and my wedding day when it was played as my husband and I walked into our reception.  The place was actually hopping with love and excitement, I'll never forget that moment.
Where in the world would you most like to visit?
The deep South in America. I'd love to experience the New Orleans/Memphis and Nashville triangle.
And finally, who would win a fight between Spiderman, Batman or Wonder Woman?
Wonder Woman of course!
At Barden we invest our resources to bring you the very best insights on all things to do with your professional future. Got a topic you would like us to research? Got an insight you would like us to share with our audience? Drop us a note to hello@barden.ie and we will take it from there!