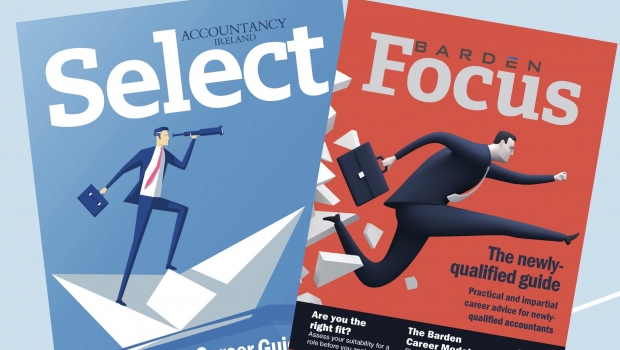 Barden Focus Series for Recently Qualified Accountants 2018
You're going to spend over 90,000 hours in work. By the time you finish your training contract, you'll have about 7,500 of those hours banked. The decisions you make as a recently qualified accountant will fundamentally impact the next 82,500 hours….that's a lot of hours!
We created the Barden Focus for Recently Qualified Accountants to help you decide how to spend these precious hours.  It's a product of our years of experience working with recently qualified accountants – we've learned from them and now we want to share the wisdom of their experience with you.
This is not a regular career guide – click here>>> to download your free copy and find out for yourself.
(Coming out of training contract in 2018? Want a 1:1 meeting with a specialist recruitment consultant?  Want a little help to create your own Barden Career Model?  No problem.  Just contact us today on hello@barden.ie and we can take it from there…..)
---
Not only are most of our recently qualified accountant recruitment team in Barden (meet our team) accountants just like you, we have all been trained in the Barden Career Model (TM).  This unusual blend of experience, knowledge and training allows us to provide a different type of recruitment service!
Contact dublin@barden.ie OR cork@barden.ie and our recently qualified accountant recruitment experts will arrange a time that suits you to start planing your future.
---
At Barden we invest our resources to bring you the very best insights on all things to do with your professional future. Got a topic you would like us to research? Got an insight you would like us to share with our audience? Drop us a note to hello@barden.ie and we will take it from there!