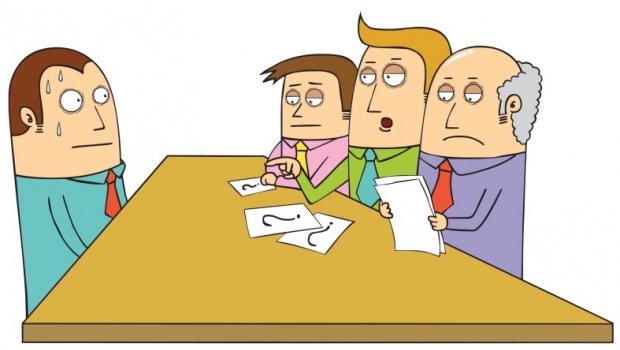 Barden Insights: 7 Dos to Deliver a Killer Interview to the CFO
Interviews, whether you dread them or love them, are a necessary part of achieving career progression – for all of us. As you'll also know, however, whereas there seems to be a lot of information about "what not to do" in interview, for most people, how to "do" a killer interview is still an elusive art. To help, we've listed our top 7 tips of what to "do" to make a great impression.
#1 Do give yourself plenty of time to prepare
Estimate how long you usually take to prepare for an interview, and times it by three. Like most things, preparation is the key to success, and the more you do, the better chance you'll have of nailing it. With proper preparation you'll feel and come across as more confident, be better equipped to deal with tricky questions, and will be much more likely to have a meaningful and memorable business conversation with your interviewer(s).
#2 Do your homework
We're not just talking about looking at the company's website. You must go much deeper than this – ideally to a stage where you can actually identify a number of their strategic priorities, before even meeting them. If you can access their accounts, download them; if they've released any reports in the last 12 months, read them. See what you can find out about their performance, market positioning, reputation, and use this information to shape your preparation. Talk to your recruiter about what they know about their client's plans and objectives. Even better, who do you know that might work or have worked for them? Talk to them!
#3 Do your gap analysis
Don't ignore those areas on the job description you're a bit shaky on; embrace them in your preparation. In fact, you could do worse than only focusing in on these gaps, because it's how you answer questions on these competencies and skills that will define you at interview. If you have no experience in some areas on the job description, try to identify an example from your past of where you have had to learn a similar skill or competency. For instance, if you have no experience of SAP, but have used Oracle, don't just make the connection between the two ERP systems and hope for the best. What would be better is talking to them about how you were in a similar situation in your last job – i.e., you had to learn how to use Oracle, and quickly – and how you went about achieving this. You want to assure your interview that these "gaps" will not inhibit your ability to perform the job.
#4 Do prepare for competency based interview questions
Never assume an interview will just be a "chat" through your CV. Most interviews will have some element of competency, behavioural or situational based questioning, and it's critical you answer these with credibility, authority and authenticity. Winging it is not an option, neither is assuming you'll be able to draw parallels between your preparation and the line of questioning on the day. You need a systematic approach to preparing for competency based questions, achieved by carefully going through a list of example questions (readily available online) and "matching" relevant examples from your career history to your answers. Ensure you've prepared enough real examples not to have to use the same example twice in an interview.
#5 Do ask questions
There's no worse way to finish a great interview than by having no questions prepared to ask at the end of the interview. Rightly or wrongly, it screams lack of engagement, lack or interest, or even, a lack of assertiveness. Of course it's likely that questions you think of readily before an interview will be answered during the interview; so make sure you prepare a lot. Imagine you've got the job, and it's your first day – what would you need to know?
#6 Do close the interview
Always express your interest in the job at the end of the interview, even if it feels unnatural. Don't passively retreat from the interview after all the questions have been asked of you, ensure you make a lasting impression by taking the opportunity to reinforce why you think this is a great match for you. Additionally, ask your interviewer(s) when you should expect to hear feedback – their answer will give you a good impression of where you stand, how far into the process they are, and how serious they are about hiring.
#7 Do follow up
The real trick. If you really want to make a difference, send your interviewer a note via email after the interview, thanking them for their time and leaving the door open to ask further questions. Not only do most people not do this, therefore making you stand out and creating an impression of how you might behave in a professional situation, it provides an informal opportunity to contact you with any concerns, last minute questions, or requests for further information, which might just be a make or break for you if their decision is tight.
Good luck!
At Barden we invest our resources to bring you the very best insights on all things to do with your professional future. Got a topic you would like us to research? Got an insight you would like us to share with our audience? Drop us a note to hello@barden.ie and we will take it from there!