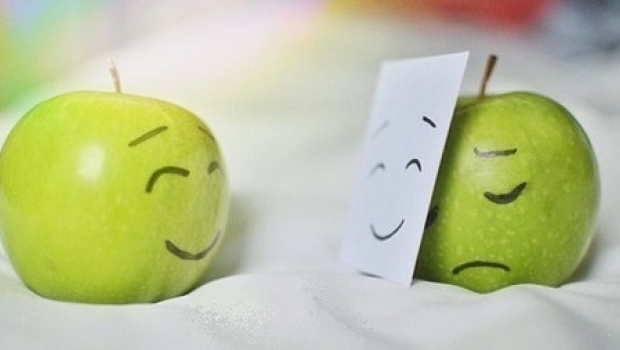 Things you Must DO NOW if you didn't get your FAEs this time round....by Barden
Don't panic! Firstly, it's not the end of the world; and secondly – look around – you're definitely not alone. Don't think for one second that this will impact your success in your mid-long term career, as it won't. In a couple of years – it will be irrelevant. Just like when you received that 'C' in Junior Cert Geography (yes, we all thought the Junior Cert was 'it'!), it really wasn't the end of the road for you – this isn't either. Disappointing and frustrating yes, but there is a fully feasible route to you re-sitting and passing – so take it as a very small bump in what is a long and opportunity-filled road stretching out in front of you.
#1 Take an opportunity to take a break and reflect  Failure is a good thing, as those who have failed bounce back even stronger. See this as an opportunity to get your mojo back. Have a look at the sequence of events and try to work out what went wrong. As the motto goes – don't repeat the same pattern and expect a different result.  It could have been workload, a personal matter, a bad day or just bad luck.  Some things out of your control could have affected your result.  Some things, however, you can control.  Reflect on what you would have done differently if you had your time back.  Did I choose the right elective?  Am I likely to get that elective next time round?  What will I have to do differently next time to get a different result?
#2 Fail to plan, plan to fail. Make this the year you plan to pass!  Don't waste your time while waiting for the next sitting. If you are in a training contract and have another year to go then this is an easy call – get your head down, push to get on more/diverse client exposure and go out of your way to deliver for your Manager/Director and Clients. Work hard to get an "above average" performance rating and make sure you have a clearly defined study plan to get the FAEs next time round. Allocate study sessions as if you were studying the first time round – don't assume you will remember what you have already studied. Finding a buddy might help – someone else who plans to re-sit – to keep you honest and motivated as you go 'back to the books' the second time around.
#3 Evaluate your career. Could this be an opportunity to move into industry?  As we mentioned, if you're lucky enough to still be in your training contract, it's probably best to stay. However, if you are at the end, or soon to be out of a training contract then you have an interesting decision to make, as it would be possible to move out of practice or to another practice/department as a partly or nearly qualified accountant. You can't expect to command the same salary, but you will still command a good salary (€40-45K) and could have an advantage over other newly qualified accountants when you do come to qualifying, as you will already have more practical accounting experience.
#4 Take this as your opportunity to travel – the world's your oyster  A couple of ways to look at this. Firstly, the 'letters' are not quite as important in other markets such as Australia. You could look at this as an opportunity to get your travel bug out of the way, take 6 months to get out there and experience life, work in a different city, gain different experience, while having time to come back and re-sit next year (if the January repeats are not for you).  In many ways it is a better time to do it now, than post-qual, as if you do it post-qual, you could be stalling your career for the period of time you travel. This way, if you still sit and pass next year, you will be at no disadvantage and may have some bonus overseas experience to place on your CV – which is always a good thing!
The key takeaway here is that not getting the FAEs first time is not the end of the world, and as long as you keep focused on achieving them next time, you will experience no real difference to how your career unfolds in the mid-long term. Just make sure that before you get the exams next time round, that you have added value to your experience in the meantime. Good luck!
---
Not only are most of our qualified and part qualified accountant recruitment team in Barden accountants just like you, we have all been trained in the Barden Career Model (TM).  This unusual blend of experience, knowledge and training allows us to provide a different type of recruitment service!
Contact dublin@barden.ie OR cork@barden.ie and our qualified and part qualified accountant recruitment experts will arrange a time that suits you to start planing your future.
(Got another question?  Need a steer to keep you on the right track?  Check out the Barden Newly Qualified Accountant Career Guide)
At Barden we invest our resources to bring you the very best insights on all things to do with your professional future. Got a topic you would like us to research? Got an insight you would like us to share with our audience? Drop us a note to hello@barden.ie and we will take it from there!