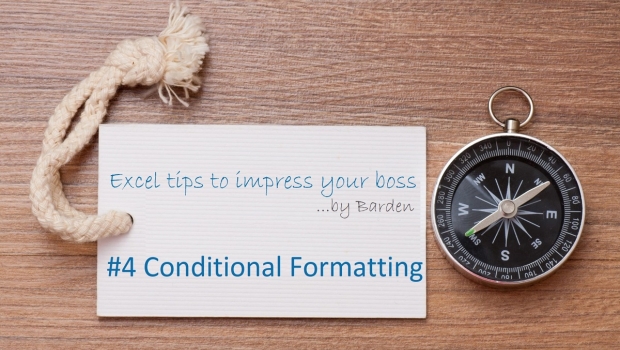 Excel Tips to Impress your Boss #4 Conditional Formatting
Want to put some colour back into your life? Well if you're like me and most of your life is spent looking at spreadsheets then adding some colour to your spreadsheets does the trick! So today we are going to talk about Conditional Formatting. (If you spell colour 'color' please don't be confused by this article and correct yourself).
What is Conditional Formatting? Simply put its applying a format to a cell IF a condition is met!
How does Conditional Formatting work? It can do a bunch of various formatting so much in fact that if I explained each one to you in this article you would die of boredom and never read anything about excel again. Since this is primarily read by accountants I will explain how to highlight a cell red if it contains a negative number.
Before I begin please play around with Conditional Formatting yourself as it is simply a point, click and follow the instructions on screen. All you need to do is make a spreadsheet and have some fun!
I'm in Excel 2007 here. It may be different for other versions of excel
To make negative numbers Red follow these steps
Step 1 POINT AND CLICK

Step 2 FOLLOW THE INSTRUCTIONS

Step 3 BASK IN YOUR GLORY AND SENSE OF SELF SATISFACTION
So don't waste any more time with regular formatting. Impress your friends, embarrass your enemies, show your pets that you are superior to them and show everyone just how EPIC you really are with conditional formatting….FYI I showed my conditional formatting skills to my wife the first day we met and we have been madly in love ever since…I'm a lucky man… and she's an UN-lucky woman!
Authored by "Excel Aidan" a self confessed Excel fanatic and near-do-well funny man. See Aidan's profile here and email edheffernan@barden.ie if you have a suggestion for our next excel topic.
At Barden we invest our resources to bring you the very best insights on all things to do with your professional future. Got a topic you would like us to research? Got an insight you would like us to share with our audience? Drop us a note to hello@barden.ie and we will take it from there!