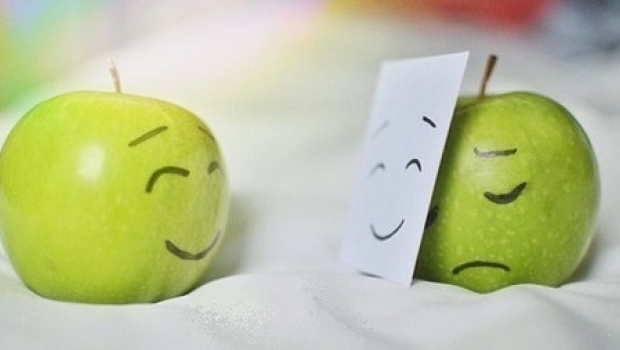 Passed your FAEs? Congrats! Now, definitely DON'T...... by Barden
Superb.  Well done.  A massive achievement.  A milestone in your professional career.  And a great night out in celebration ahead!
But guess what?  This is only the beginning.  You have earned your stripes but you have many more years ahead of you than you have behind.  The next few years will be critical.  Between now and when you come to the end of your training contract there are some things that you should definitely not do:
#1 Don't take your foot of the accelerator – it's easy to get left behind  So much work and so much effort – you're definitely due a break. So take one – use some holidays to kick back or let some steam out on a long weekend – but then, get back on it. For two reasons – the glory of passing your exams, while excellent, needs to be reinforced by solid work – so keep on track with client work if you're still in your practice role. Secondly, if you are looking to post contract (which anybody who has just passed their FAEs should be, at least, considering) this is your time. Employers and recruiters who look for newly qualified accountant know exactly when FAE results time is and will be prepared to offer positions and relevant career talks early in the new year – so if you don't act shortly, you may miss the boat, or at best, be last on.
#2 Don't let opportunities pass you by – the early bird catches the worm!  Equally, don't think 'oh there will be plenty more roles, I'm going to take my time'. You're right in one sense – newly qualified accountants are in demand so there will be a selection of roles, but finding the 'right' role for you might dramatically narrow your options. Everyone has different requirements and strengths, so once you find a role that ticks your boxes, give it your all. Don't wait too long thinking that something else will come along that may be better (FOMO:) – in most cases, the in-demand roles with the companies everyone wants to work for will be filled first – and you don't want other people's 'leftovers'.
#3 Don't assume you'll continue to develop in your current role – you may have reached your ceiling  Don't use your current role as a comfort blanket. Unless you want to become a partner in your current department/firm, staying in the same department/firm will not provide you with the comparative experience you will gain externally, and when you do decide to move, you may find that your extra 6-12 months in, say Audit, doesn't command you any premium or advantage over next years newly qualified accountants who could, technically be 1 year behind you. Partners will tell you to stay, and will likely promise you promotions. The lure of becoming a Manager may sound appealing (why not stay, and then move?) but remember when you do look externally, be it in another practice or industry, how will you compare with others who already have more varied experience. Don't make the mistake of putting your career on hold for one more busy season.  Now is the best time to act.
The key takeaway here is that you need to act with purpose and clarity after passing your FAEs to discover your options and snag the best roles. Not for one second are we suggesting you should rush into the first role that is presented to you – by any means – but what we are suggesting is you act in the window of opportunity. List out what you're looking for and seriously consider those roles that tick most, if not all, of the boxes!
Exciting times ahead.
---
Not only are most of our qualified accountant recruitment team in Barden accountants just like you, we have all been trained in the Barden Career Model (TM).  This unusual blend of experience, knowledge and training allows us to provide a different type of recruitment service!
Contact dublin@barden.ie OR cork@barden.ie and our qualified accountant recruitment experts will arrange a time that suits you to start planing your future.
(Got another question?  Need a steer to keep you on the right track?  Check out the Barden Newly Qualified Accountant Career Guide)
At Barden we invest our resources to bring you the very best insights on all things to do with your professional future. Got a topic you would like us to research? Got an insight you would like us to share with our audience? Drop us a note to hello@barden.ie and we will take it from there!