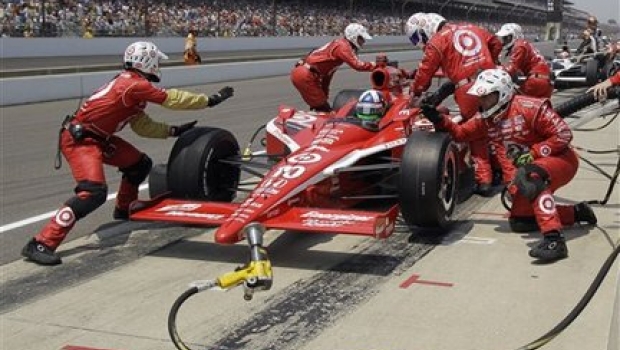 Stop-Go: 3 ways for Finance professionals to get out of the Pit Stop and back in to the Race
Frustrated? Feel like you're on the sidelines? Feedback landing on deaf ears? January AND a touch of the career blues?
Yes, we've all felt it. As a consultant, I've seen this feeling of frustration in many finance professionals, at plenty of times at different stages in their career. High-performers are not immune; in fact, they probably experience it more acutely, fueled by the stress associated with lack of momentum.
But what makes the best stand out from the rest is what you do about it. The fact is, moving upwards is hard; it takes resilience, skill, diplomacy and innovation. The current economic market really does sort the "doers" from the 'talkers", and it's never become more important than it is now to demonstrate your worth, and to prove that you've got what it takes to win the race.
Find a Pain Point and Fix It
Everybody experiences challenges in their working environment. Not everybody takes step to deal with it. Evolving organisational dynamics throw up a myriad of issues, from a lack of internal communications to problematic processes. Businesses demand creative thinkers who act on intuition, and demonstrating that you can design and deliver a solution, outside of the official remit of your role, will get you noticed.
If it's a problem that will require capital allocation, or extra resources to resolve it, even better, providing you take the time to compile a comprehensive business case that clearly justifies the cost to the business. A super opportunity to get out of a career rut through varying up your role, not only will it earn you brownie points, you'll gain an incredible sense of personal satisfaction when it's done.
Back Someone Up
You need a buddy when you're in a rut. Not the type of buddy you can moan with, or to, on your lunch break, but someone to build a positive, forward-looking partnership with. Effective working relationships must be mutually beneficial, and the best way to kick-start a productive partnership is to back someone up. Support one of your peers, or junior level managers in an initiative, business case or strategic argument. Get involved in their world, and learn from them. Not only will you become more aware, and be exposed to more varied learning opportunities, but you are likely to receive, in return, the same positive energy directed at you.
Suggest Something Brave
We all know Bill Gates dropped out of Harvard and also founded a failing business before creating Microsoft. Other famous "failures" include the original founders of department store giants, Macys and Woolworths. And then there was Henry Ford, who was failed not only once, but three times before founding Ford, one of the biggest motor companies in the world.
Failure is a necessary part of success, but the reason most of us don't experience enough of it is because we are simply too scared of rejection. Innovation is driven by the people who are brave enough to be rejected. So next time you refrain from raising your hand with a suggestion in case it gets shot down, think again, and think bigger! Sure, not every idea is great, but you'll gain far more credit for pushing your boundaries than for staying on the safe side of the fence.
What's the worse that can happen, you get noticed? Go on, get back on the track!
At Barden we invest our resources to bring you the very best insights on all things to do with your professional future. Got a topic you would like us to research? Got an insight you would like us to share with our audience? Drop us a note to hello@barden.ie and we will take it from there!