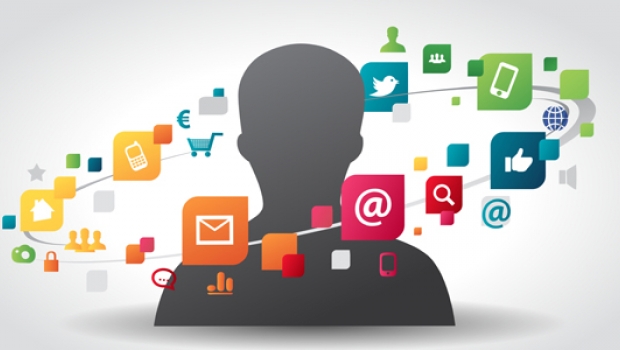 What NOT to Do on LinkedIn: How to Ruin Your Online Brand in 4 Easy Steps
Clicked on to your LinkedIn home page recently and felt that cringing sensation for someone in your network who has just shared or commented on a "Be Like Bill" post? Or, far worse, for someone who has just commented on a contentious or topical argument in a way that compromises their professional integrity?
How does it make you feel about that person? You feel embarrassment for them for sure, but more than likely, you also think, what were they thinking? I wouldn't even post that on Facebook! It may even go as far as to change your complete perception of them, especially if there are repeated occurrences. In one fell swoop, or more aptly, one click of a button, it can be hero to zero. It may sound ruthless, but that's social media.
To help you make sure you don't make some of the most common mistakes we see everyday on LinkedIn, we've pulled together our top tipping "don'ts" for managing your online brand:
Don't:
#1 Use a photo of you on a night out as your profile photo
This is the most obvious point of the lot, but don't be tempted to put your Facebook profile, or a photo of you on a night out, on LinkedIn. You may assume that people won't notice your surrounds as the picture is small, but take it from a professional recruiter, we do! Of course, there's nothing wrong with having a social side, but you wouldn't sit at your desk with a pint, so don't do it here. Getting a professional photo done is always the best course of action, but if you fancy a bit of DIY, ask a friend or colleague to take a picture of you in your work attire against a white wall. Use a readily downloadable photo software to carefully trim a headshot. Another top tip is making sure you smile, or at least don't look angry, stern or uninterested. Remember: be approachable; be approached.
#2 Accept or invite people without thought
There are lots of people who say you should connect assertively to build up your network, even with people you have no acquaintance with. There is some merit to this, certainly it's not like Facebook where you are likely to be more exposed from a privacy perspective. Additionally, from a benefits point of view, the more people you connect with on LinkedIn, the bigger your extended network and potential chance of being "found" or headhunted is. Accepting invites is probably the lesser of the two evils here, but whatever you do, do not connect randomly with individuals you do not know. If you do want to connect with someone you might not know, but have an interest in getting in touch with, always invite them or send an in-mail with a tailored, short message that introduces who you are and why you would like to connect. Random invites make you look at best like you're not thinking, at worst, like you're desperate.
#3 Use it like Facebook
Getting involved in an argument, or stating views that may cause offence to others is never a good idea. We've all seen it not only on LinkedIn but other social media platforms. Don't get me wrong, we're all for free speech and individuality, but there's a time and a place, and LinkedIn isn't that time, or place. Think carefully about any opinions you share that move out of what would commonly be seen as the business arena. Even for those people who might not be as unthinking as to get involved in a contentious argument, but who do decide to share the 78th "inspirational" quote of the day…just don't! LinkedIn is a platform for networking, sharing professional successes, guidance, business news and advancing carefully thought out leadership messages. Leave the viral stuff to Facebook.
#4 Forget that you have a job
One of the most terrible mistakes you can make on LinkedIn is to compromise your own role through posts, comments or shares that might indicate you are looking for a new role. Ensure that your profile is written in a way that does not indicate that you are job seeking. Even if you are not looking for a role, it is always best to ensure your privacy settings hide your connections and also are turned to "no" in relation to notifying anyone of any updates you make to your profile. Although LinkedIn is not by any stretch of the imagination seen as a platform purely for job seekers, too much LinkedIn activity from you might be interpreted as that. Relating to my last point, remember that any comments or opinions you do have can be seen as a representation of your role at your current organisation, so keep your company hat well and truly on.
Above all, make sure whatever you do on LinkedIn has a purpose. Think of all the great posts and activity you do see on LinkedIn: great business start-up stories, CSR activities, interesting subject matter articles, thought provoking discussions and effective marketing communications. They all come with a clearly defined purpose…so make sure you do too.
At Barden we invest our resources to bring you the very best insights on all things to do with your professional future. Got a topic you would like us to research? Got an insight you would like us to share with our audience? Drop us a note to hello@barden.ie and we will take it from there!