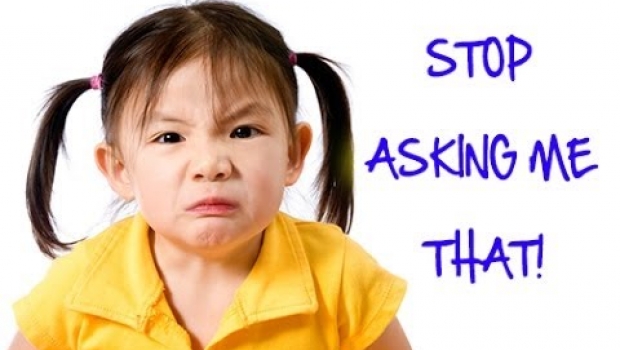 "Why Do You Want to Leave Your Current Job?" and similarly tricky interview questions…
We all know that speaking negatively, in any way, about former employers or roles is an absolute no-no in an interview. If there has, for any reason, been a situation that has caused you to move on from an organisation that might be perceived negatively, it's always best to avoid it. I'm not telling you anything new here, and for most of us, luckily, truly negative situations are not that common. However, as we've all experienced, there are various push factors that cause us to move on from organisations, that if exposed in interview, can be drilled down on, leading to often, uncomfortable conversations that can tarnish what has been a good interview.
So, what do you say when asked:
"Why do you want to leave your current job?"
OR:
"Why did you leave that job?"
OR, even worse:
"You were only there a short time, why was that?"
I'm sure that you've tried to circumnavigate the question, or give a diplomatic answer. And if you're anything like the rest of us, you will know this is not as easy, or convincing as it may be in your head, especially when spoken out loud. Talking around issues or being non-specific can make you sound like you're 'covering' up something, when you're not, and likewise being too unspecific, or blasé, can seem false and may leave the interviewer suspicious, or not satisfied.
#1 Be authentic, truthful and respectful
The fact is, that people need an answer they can believe in, and if they don't believe your answer, they're likely to become distrustful of you, which in interview terms, is game over. If you are in a situation where there is no other option but to explain the full context of a company exit, the best thing is to be truthful, but at the same time, mindful of being super respectful. Talk through it in a matter-of-fact way, without emotion, and never, speak negatively of any individual involved. Don't try and push the blame on the 'company' or anyone else, and take full accountability for (and offer any learnings from) mistakes made.
#2 Spin it – make it about the opportunity, not the exit
Of course, prevention is better than cure in this situation, so if you can avoid having to go into detail, do so! The best way to do this is to focus on the reasons why you are interested in this new opportunity, or why a previous opportunity was of interest to you at the time. This way, you can avoid the questions about the 'push' factors, and focus on talking about the 'pull' factors. An unintended benefit here is that you will also paint a picture of yourself as a more passive, considered job seeker, not actively looking to 'leave' organisations, but 'attracted' to new ones. This is also a great way of reinforcing your reason for wanting the job at hand, and will provide you an opportunity to make a good impression.
#3 Showcase yourself as a protagonist in your career trajectory, not a bystander
Another way to approach this question is to take the point above a step further. If you take the time to review your career holistically, you will soon be able to define progression points, almost like tick boxes in which you have gained certain skills. Likewise, you will recognise that there are still boxes left to tick to get you to your end goal, so use this approach as a way to show your interviewer that you are actively managing your career through the considered career moves you've made to date. Explain why it was time to move on from a certain role (gained 3 years in IRFS reporting whilst building a SAP systems knowledge base) and time to move onto a new one (this opportunity allowed me to leverage my IFRS and SAP knowledge whilst gaining large-scale project management experience by leading an end-to-end migration to a new shared services model). By looking at your career like this, objectively, you'll come across as positive, controlled and strategic in your career moves.
Above all, be confident and clear in your explanations. And remember this one last tip – don't over explain. The more you say, the more likely you are to falter – keep it concise, to the point, and don't give your interviewer that unnecessary detail that might go against you in the long run.
Good luck!
At Barden we invest our resources to bring you the very best insights on all things to do with your professional future. Got a topic you would like us to research? Got an insight you would like us to share with our audience? Drop us a note to hello@barden.ie and we will take it from there!